Left-handed Guitars with steel-strings
The following left-handed steel-string guitars are in stock. A lot of guitars are also available as left-handed guitars. Classical guitars or guitars without pickup systems or cutaway can also be modified in our workshop.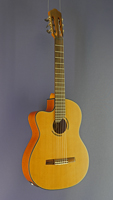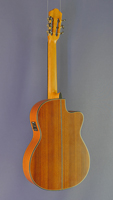 Angel Lopez
Left-handed classical guitar
Top: solid cedar Back, sides: mahogany scale 65 cm cutaway, Fishman pickup, satin finish also available as right-handed model
incl. 19% VAT € 445.00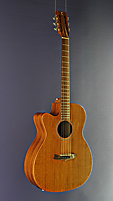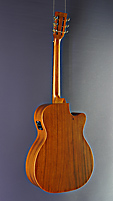 Tanglewood
left-handed acoustic guitar
Top: solid mahogany back, sides: mahogany Dreadnought form satin finish pickup, cutaway
incl. VAT 530.00 €
Please note that the photos are only intended as examples. Similar models can vary with regard to tuning keys, colour of wood, wood grain und soundhole rosette.